Recordings and Cassettes by Rewa Natu
Anvat :
RARELY HEARD RAGAS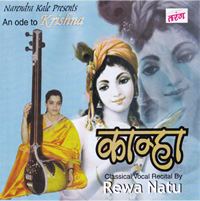 Kanha :
An ode to Lord Krishna, Rewa Natu has rendered the myriad shades to Lord Krishna's life through classical bandishes and semi-classical compositions like Jhula and Hori.
Tarang Taranas :
Rewa has presented classical tarana compositions in six ragas.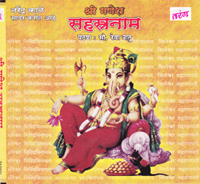 Shri Ganesh Sahastranaam :
One thousand names of Lord Ganapati.
All the three cassettes were released by Tarang Music Co., Pune in the year 2001.